Dental Appliances
At Collingwood Dental Centre in Collingwood, our dentists offer custom-fitted dental appliances to help improve and protect your oral health and overall wellbeing.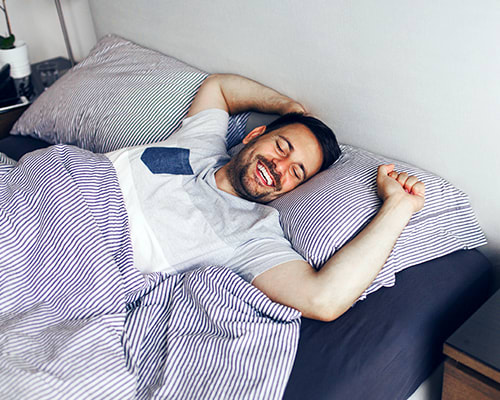 What is a Dental Appliance?
It takes more than just regular brushing and flossing to maintain excellent oral health. For those of us who clench or grind our teeth or play sports, dental appliances can help protect our oral structures, and our overall physical health. 
Dental appliances offered at Collingwood Dental Centre – including sports guards and night guards – are used to improve and protect the health of your oral cavity.
Sports Guards
While we encourage our patients to stay physically active as much as possible, we strongly recommend sports mouth guards for patients who play any sports where their mouth, teeth or jaw is at risk of coming into contact with people or objects.
If you happen to take a hit to the mouth while playing sports, a custom-made mouth guard provides a barrier between the soft tissue of your mouth and your teeth to protect your smile.
Night Guards
Do you regularly grind your teeth during sleep? A mouth guard can help protect your upper and lower teeth from becoming damaged.
If you clench your jaw habitually, a specially made mouth guard can help prevent the clenching and alleviate painful symptoms. Your dentist can fit you with a custom-made night guard that will serve as a buffer between your teeth and jaws.